A little more information about the building of St James the Great
St James is an excellent example of a Paley and Austin church – a grandiose building with perfect proportions and superb acoustics, a church designed for choral music, for which it became noted in the years that followed. St James was constructed of local brick with Yellowstone facings for windows and the spire, and St Bees sandstone columns.
The building is 128 feet long, 60 feet wide, and 75 feet high from the nave floor to the apex of the timbered roof. The spire on the tower rises to 150 feet, exactly twice the height of the church itself.
The tower contains a ring of eight bells, On top of the spire is a weather vane in the traditional form of a golden cockeral standing above a 6 foot tall cross.
The interior walls of a grey/biege brickwork were adorned with Victorian dado and inlaid with blue brick. These are now sadly covered in emulsion paint in attempts to "modernize". However the beauty of the church's proportions cannot be hidden – the excellent arches, each a smaller or larger replica of one another, add to the spacious reverence of the building.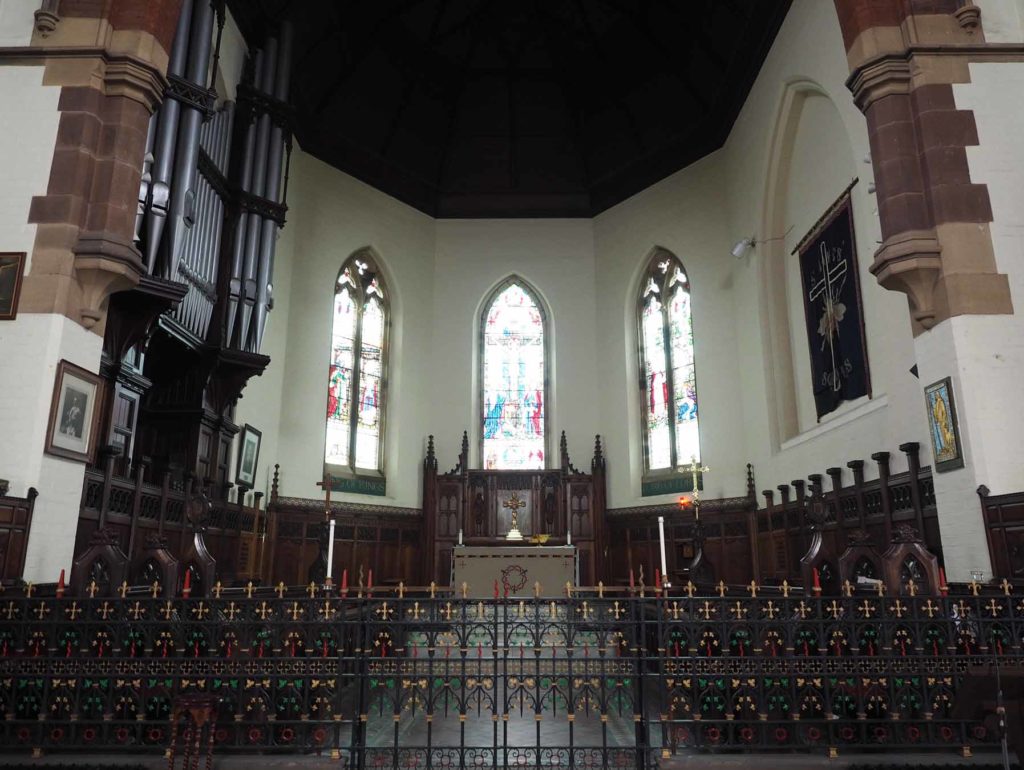 The chancel and choir are separated from the nave by three steps and a decorative wrought iron screen that does not obstruct in any way the view of the High Altar, the beautifully carved Reredos and the oak panelling of the sanctuary.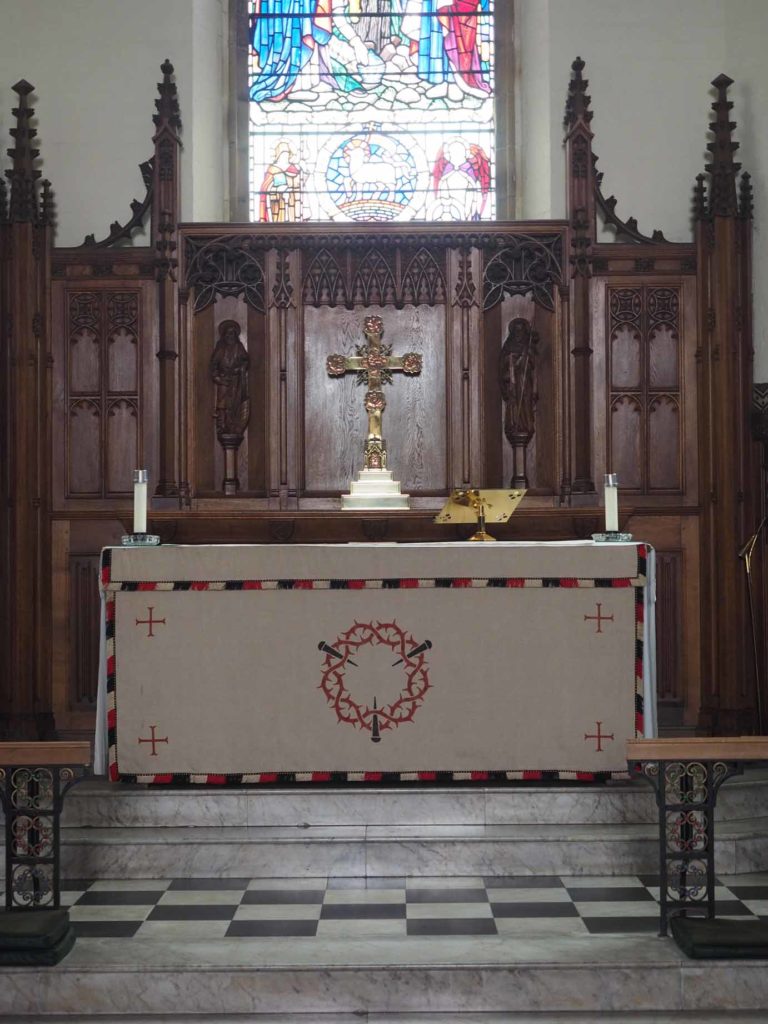 The sanctuary, reached by a set of two steps is floored in black and white chequered marble. The High Altar stands on top of another two marble steps.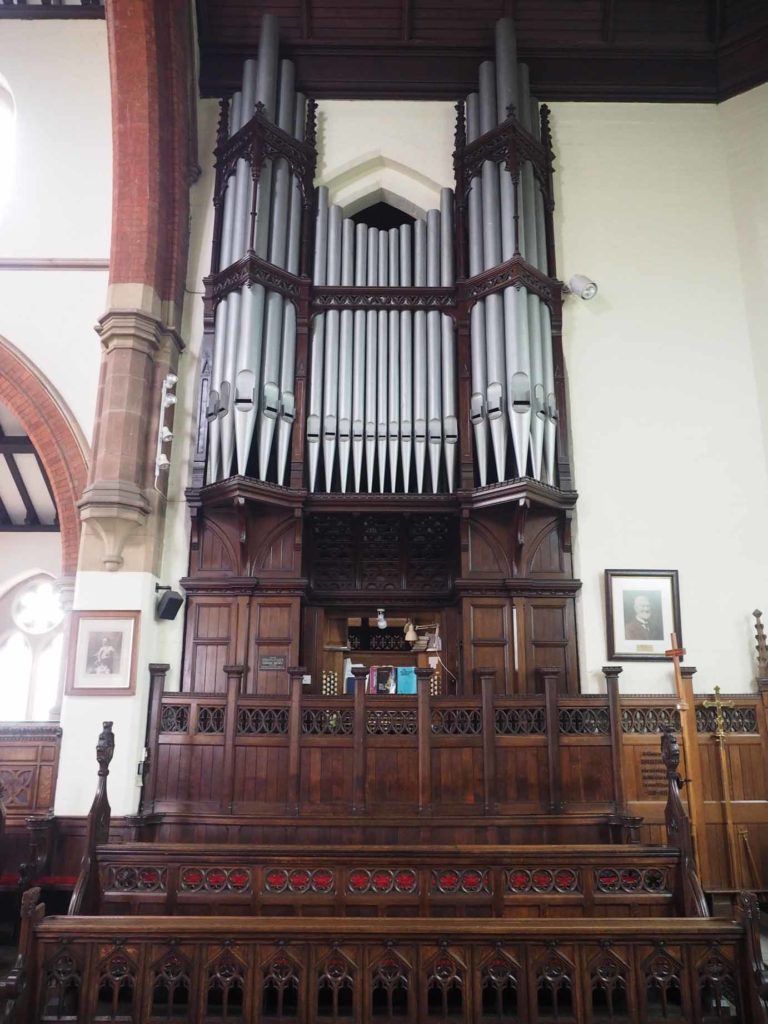 The choir stalls are also of oak with distinctive castellations above the rear panelling. On the north side of the chancel is the small transept which houses the fine and somewhat famous organ.
The church's beautiful pulpit and font are of particular note, being a matching pair, constructed of Derbyshire alabaster and Italian marble.

At the rear of the church under the west window can be found the mayoral seats, which in years gone by were used by the Mayor and Civic dignitaries attending municipal services.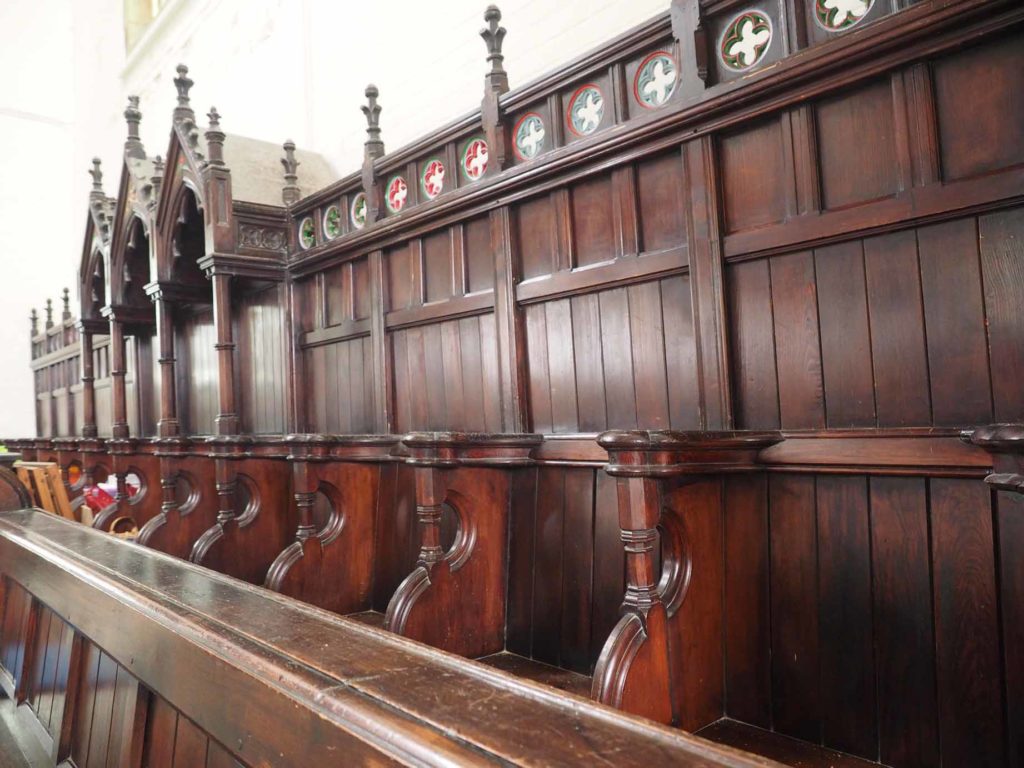 However they would prove impractical today as the font has been removed from its oridinal site in the old baptistry and now stands directly in front of the Mayor's seat.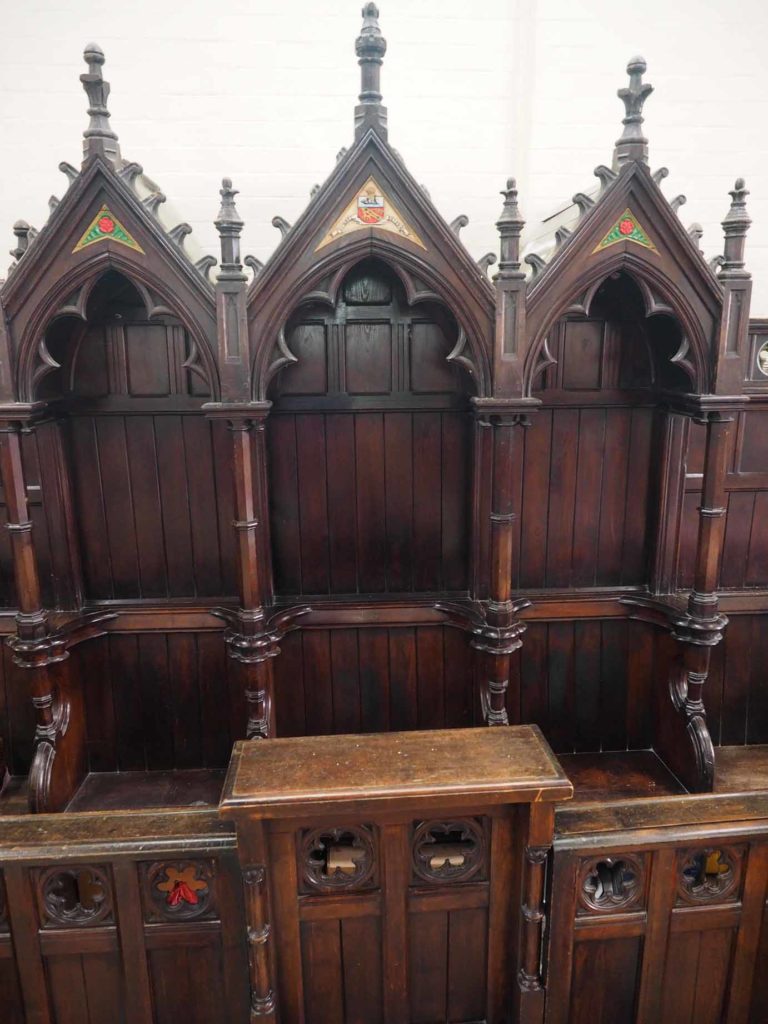 The layout of the church is illustrated in this plan (click to enlarge in a new tab)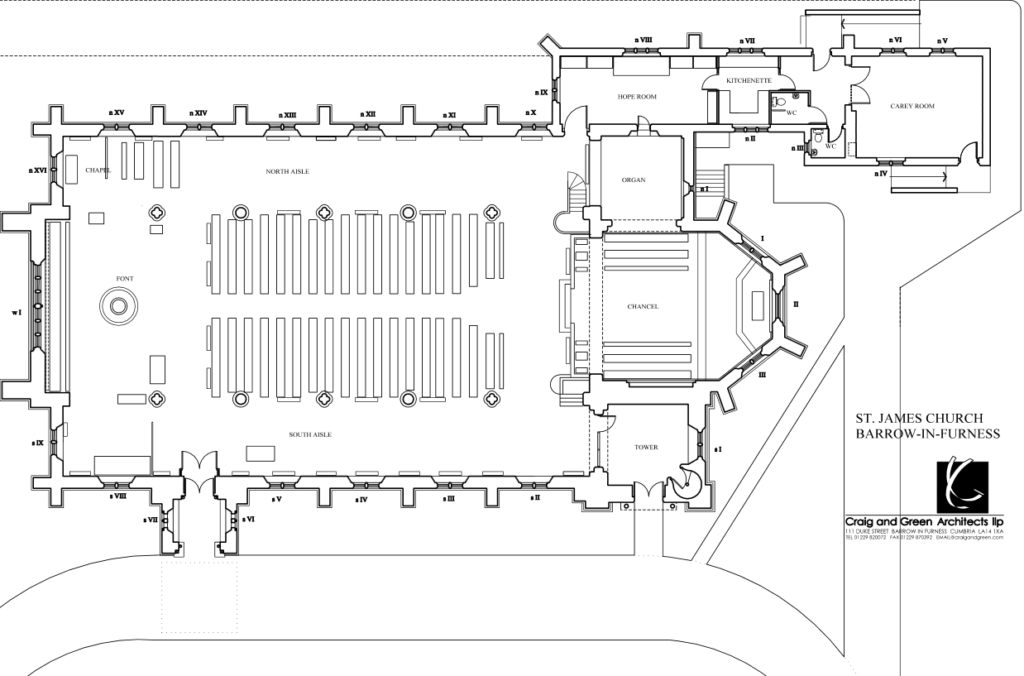 Stained Glass Windows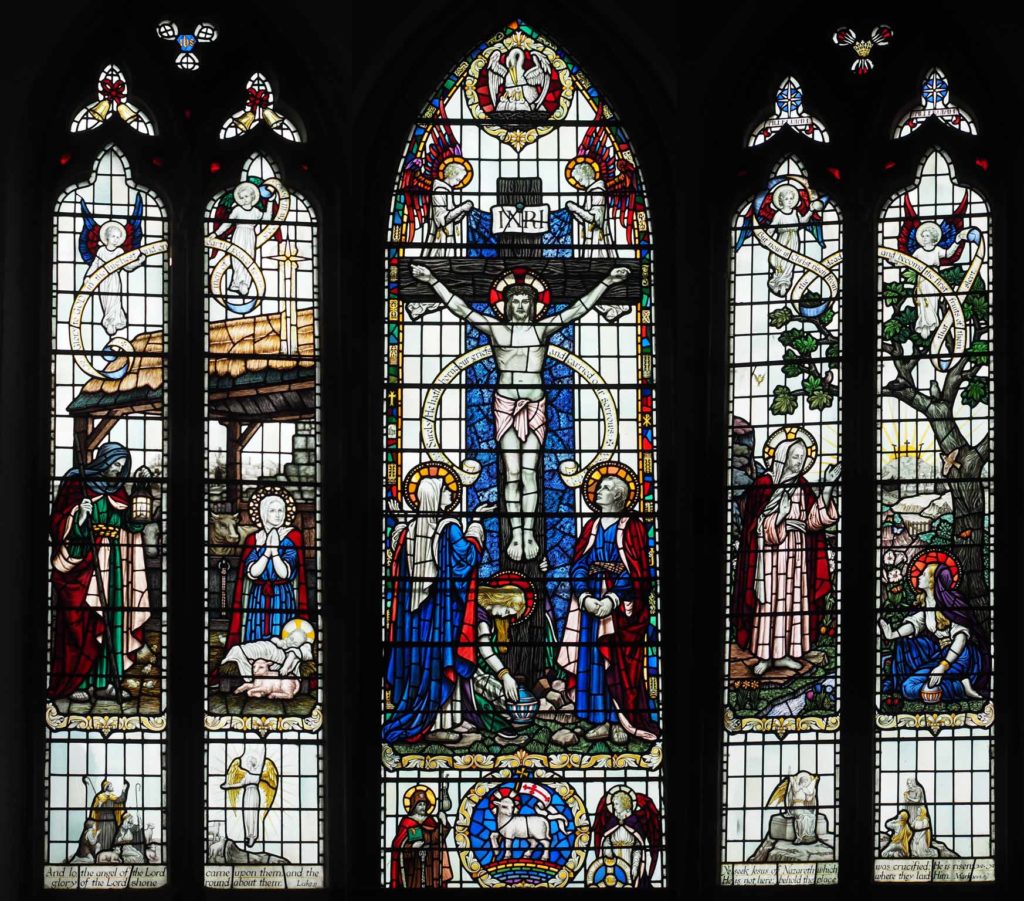 The windows below, are on the left of the entrance in what would have been the baptistry.