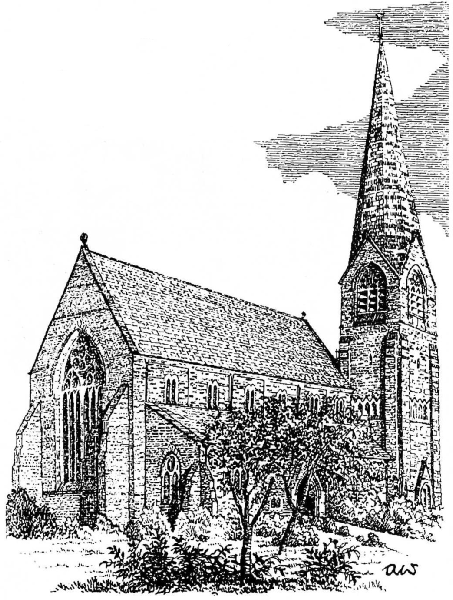 A. Wainwright, M.B.E. wrote over fifty hand-drawn guide books including his seven world-famous "Pictorial Guides to the Lakeland Fells" before his death in 1991. Wainwright, in his generation, was as synonymous with the Lake District as Wordsworth was in his. The guides remain as a fitting memorial.
Alfred Wainwright also published two Furness Sketchbooks; each a collection of seventy-five drawings of scenes in the Furness Peninsula of Cumbria. The Wainwright drawing of St. James' Church, Barrow-in-Furness, being specially commissioned, was not among them. The charming story of how it came about has never before been publicly told.
When the Ven. Colin Stannard became Vicar of St. James' in March 1955, the parish magazine, constrained by wartime shortages, was ripe for improvement. A new printer was sought and a new cover. The new printer, Kentmere Ltd. at Staveley near Kendal, showed the vicar examples of other magazine covers then being printed. One, with special appeal, was a line drawing of St. Mary's, Windermere done, he was told, by "the Borough Treasurer of Kendal who is quite good at this sort of thing."
Soon afterwards Colin Stannard was in correspondence with Alfred Wainwright who replied on 7th June 1955 thanking him for a photograph of the Church and saying:
"I shall probably exercise a little licence with the foreground. I shan't `plant' any more trees there though I should like to, but I shall want to `remove' the enclosing walls and the harsh macadam and show the building sprouting up from grass and shrubs. The sky above the roof of the nave is the obvious place for the lettering…. End of July at the latest – that's a promise!"
Alfred Wainwright sent his drawing to the vicar on 15th July 1955 with a covering letter:
"See what a pretty church you'd have had if you'd built it in a park!
There is no question of a fee for doing this for you, but the work has taken fourteen hours of time I could little afford. It seems reasonable therefore, that I should now ask you to spend fourteen minutes in finding six positive subscribers for my book. It occurs to me that since your Magazine Committee were so eager to requisition my services they should be your first approach!"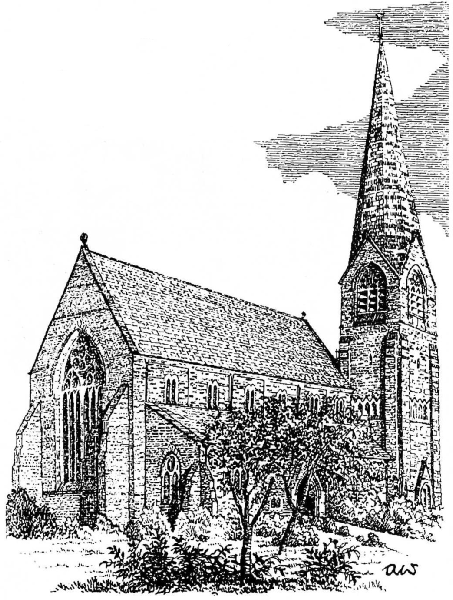 Forty three years later Colin Stannard, having left Barrow in 1964, eventually becoming Archdeacon of Carlisle, pointed out that the book referred to was the very first of the Wainwright Guides – covering the Eastern Fells. That book, for which the author was so concerned to attract subscribers, is still in print having become a classic of its kind, and been bought by many thousands of people. Good copies of the first impression of the Wainwright Guides are now very valuable. If the members of the Magazine Committee had bought copies of the first "Wainwright" it would have been a lucrative investment.