There is only one ring of church bells in Barrow-in-Furness hung for traditional English style bellringing. These are the bells at St James, cast in 1877, they were completely overhauled, retuned and rehung in 2014 (see Bell Restoration section below). The sound and ring better now than they have ever done!
Bellringing is skillful team activity that is very rewarding and most enjoyable. It seems quite remarkable that you can learn the technique to be in total control of more than half a ton of bell metal swinging out of sight, with minimal physical strength and any age from secondary school or college student to pensioner.
It is easy to meet and make friends, and you are welcomed at towers across the UK (and there are even some towers abroad). There is always something new to learn, and a great sense of achievement when you master something new. To find out more read this handout: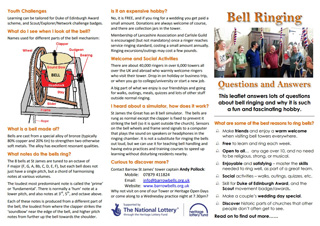 Note: Click images to expand in new tab/window
We often adjourn to a local pub after a practice night for a beer or a coffee/soft drink and a post practice chat. We are also listed on University Bell Ringing for the Furness college campus of the University of Cumbria.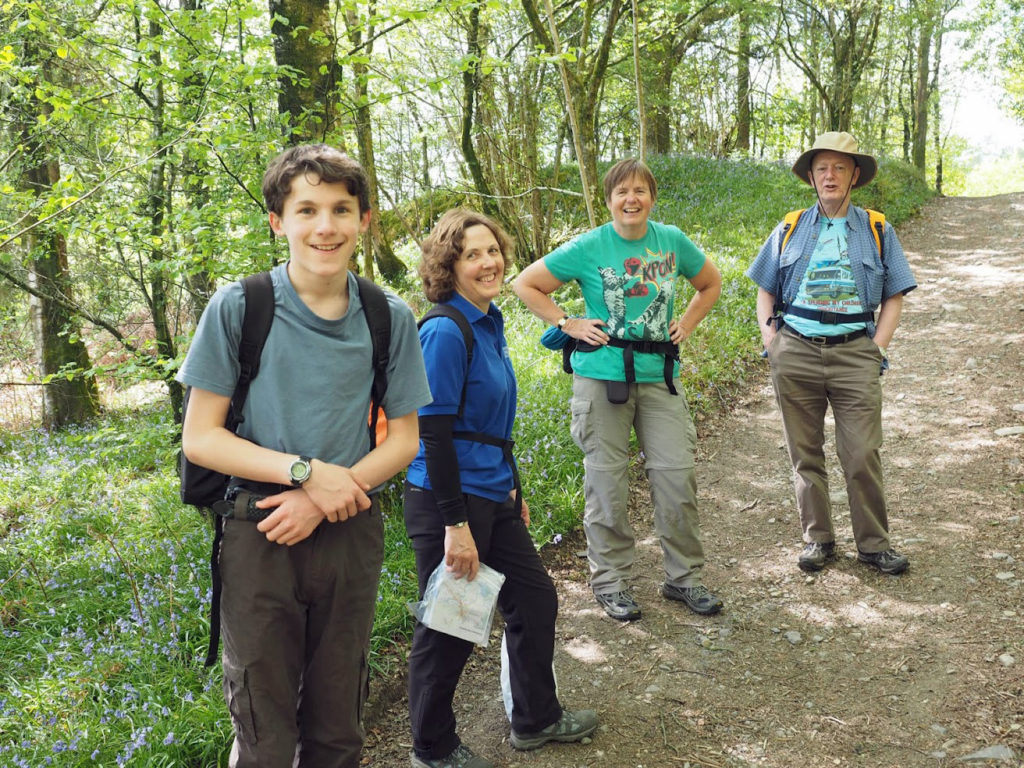 We don't just ring bells, we enjoy outings/walks in the countryside and Lakeland Fells, often with cake and other gastronomic delights involved too!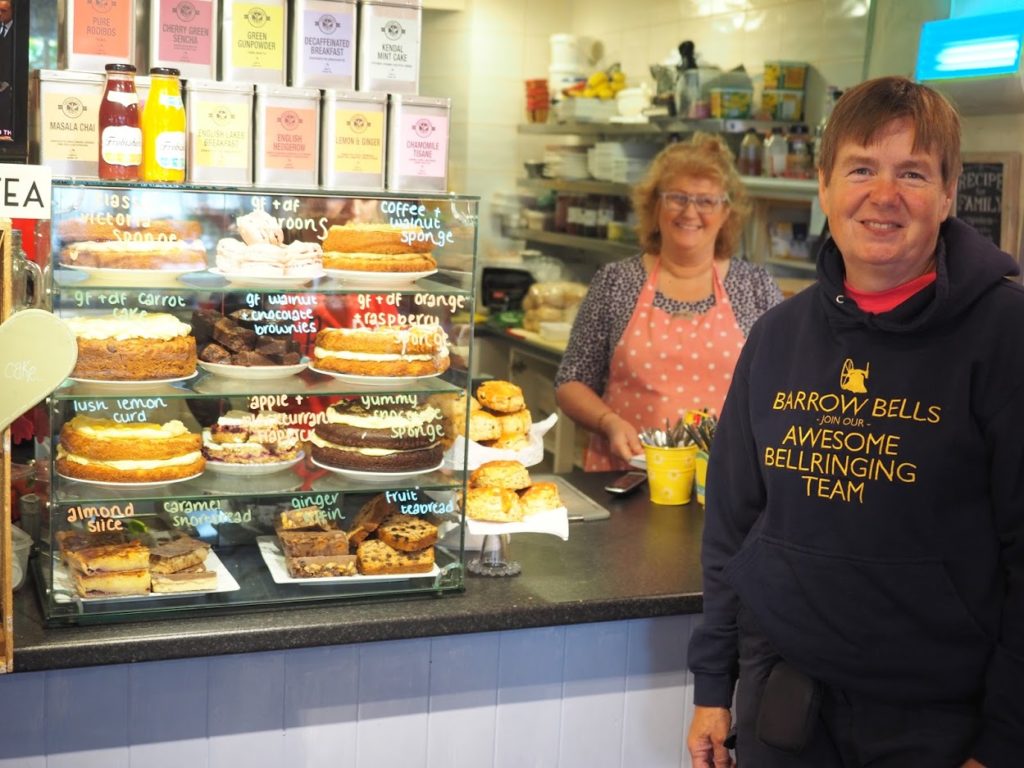 You can be a bellringer for free – there is no charge for tuition, and no weekly subs. Weddings even pay a little once you have reached a standard of ringing. None-the-less we encourage small donations (e.g. 50p or £1) in the tower whenever possible to help cover our maintenance and running costs. Larger or occasional donations are also welcome.
If you are interested to learn more, join us on one of our open days (typically held once or twice a year) or simply pop along on a practice night for a no obligation introduction to our team and what is involved. You can also get in touch (contact details on leaflet above).
Our tower website has lots of information about bellringing, the history at St James, galleries of photographs including a detailed account of the restoration of the bells, and much more:
When do we ring?
Regular Ringing:
Wednesday 7.30 to 9pm
Bellringing Practice
Session where we learn, practice, and improve our bellringing.
Access – large doors at foot of tower (use doorbell on left)
We sometimes have a session for 30 to 45 minutes immediately
before the practice using the simulator.
Sunday 10 to 10.30am
Sunday Service Ringing
Ringers are encouraged to ring before the main weekly service.
Other Ringing
All ad-hoc ringing is notified on the welcome page events calendar, and also the tower website www.barrowbells.org.uk.
Weddings
Funerals (occasionally)
Evensong (occasionally)
Carol Services
Visiting Ringers
District bellringing meetings
Special performances
(e.g. Peals and Quarter Peals)
Special occasions
(e.g. anniversaries, open days etc.)
Additional simulator practices.
History and Restoration Of St James' Church Bells
Although there was just a single bell at the church in 1870, the current ring of 8 bells was installed in 1877. These are the same bells as we ring today although they have been re-tuned and re-hung lower in the tower in a modern metal bellframe with traditional fixtures fittings (wooden wheels, pulleys, ropes etc) in 2014 thanks to a magnificent project led by Geoff Pullin and a team of volunteers, and financed by many generous donations, grants from charitable trusts and local businesses, and a £74,400 donation from the Heritage Lottery Fund.

A much more detailed account of the history of the bells is given on the tower website at:
http://www.barrowbells.org.uk/StJames_history.html
Where you can also read the following handout about the bells, including a potted history, the weights and inscriptions on the bells, and an introduction to bellringing: